Hello JCI member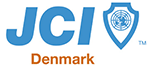 This is a special page for members of JCI were we inform about the sponsorship to JCI Europe of our online signup system EasySignup.
EasySignup is an online signup system that makes managing an event simple and easy. Whether it is an event for members in a local chapter, a business event or a national conference, EasySignup supports you.

Attendees sign up through a secure system, allowing you to spend your time and energy on other important tasks regarding the event. Meanwhile EasySignup handles the signup process, payment if needed and administration.
Manual registration of signups, missing payments, outdated attendee lists, copy/paste errors, lost information and overbooking is a thing of the past.
Our business model is to sell "flat rate unlimited use licenses" to companies and organizations with paid staff.
Background information:
EasySignup has had a partnership with JCI Denmark since 2013 and has been in operation since April 2012.
The partnership consists in all local JCI chapters and the national organization in Denmark can use a sponsored license to EasySignup including our payment module free of charge.
The payment module lets you accept payments with creditcards during registration and if the attendee later needs to purchase additional services, e.g. registration to a conference, and later the attendee decides to add accommodation to the registration.
In june 2018, JCI Europe and EasySignup made a partnership which offers all JCI chapters in Europe a sponsorship of EasySignup.
Great overview of events in your country
In JCI Denmark all local chapters use EasySignup to handle their events.
That means information about all events in JCI Denmark are in one system.
It makes it possible to create a combined list of events which is automaticliy updated.
That gives a single great overview of events in JCI Denmark which is easy to communicate to members.
The danish combined list of events can be seen at this link
https://jci.nemtilmeld.dk/
A local chapter can choose which of their events shall be shown on the combined list.
Sponsorship offer:
We would like to offer national organizations and local JCI chapters a sponsored license with payment module and a national group event list.

Our motivation behind offering a sponsorship is that we would like to support JCI, and I as the founder of EasySignup is a member of JCI Aalborg in Denmark and knows what a difference it has made for our chapter.

Additionally, we get exposure when you use the system which spreads the word about our existence to new potential paying customers.

If a signup requires payment, a creditcard transaction fee is applied to the amount the attendee pays or substrabted from the organizers revenue.
Outside EU, the organizer can decide who shall pay the fee.
The fee is currently 1.15% of the total amount for creditcards issued in Europe and 2.0% for creditcards issued outside of europe.
The fee goes to the creditcard acquirer. We do not make any money on it.

How to get started:
For individual chapters:
Create an account for your own chapter through the link below.
For national teams:
If you would like the group event list for your country:
- Create an account for the country's national team.
- Get some local chapters to create accounts and get them started on creating events.
- When they have events online, email thomas@easysignup.com and we will take it from there.
Click here to create a sponsored account for your chapter
Contact details for questions:
Email: thomas@easysignup.com
Phone: +4570404061 during office hours (mon-fri, 9-16 CET)
Best regards
Thomas Kjaergaard
Proud member of JCI Aalborg and founder of EasySignup.com
PS: Below you can see a presentation of the system and see us the team behind it.
Our user-friendly online event management system lends you a helping hand that gets your events off to a good start.

EasySignup saves resources that you can use on other tasks, while enabling you to offer your guests (and boss) professionally conducted events, including customer events, courses, conferences or even the company's Christmas party.

You can create your first event signup page within 15-20 minutes - it's so easy that you don't even need a user manual to get started.
---
EasySignup's online event management system gives you:
• Automated registration and cancellation, including auto-generated confirmation e-mails and invoices


• Receive payments with creditcard during registration and changes of registrations. Use of the payments module on sponsored licenses are currently only offered to JCI chapters.

• Ability to provide participants with access to a range of options, including the purchase of additional services such as accommodation, choice of workshop, meals or transport through an easy signup form

• Option to provide company executives, co-workers or other relevant partners access to attendee lists along the way

• Ability to send reminders via e-mail and text message before the event

• Ability to send follow-up e-mails to participants after the event asking for feedback or promoting upcoming events.

And much more...
---
We are here to help you, whenever you need it.

To us, being avalible to offer you personal and efficient service is very important. You can contact our support by e-mail or through our support system.

We always have the time to guide you and answer any questions you may have about event registration using EasySignup.



From back left: Preben, Tina, Frederik, Rasmus, Jacob, Kresten, Jeppe and Michael
Front row: Henrik, Thomas and Janni
Our guarantee to you is our danish quality - We are located in the northen part of Denmark this is also where you find our support and development department.